Divi plugins & child themes
Divizoom create Divi plugins, child themes and extend the Divi's functionality.
Make stunning, high converting websites on the fly with expertly designed child themes for Elegant Themes' Divi

Super Easy
All Divi plugins are easy to
customize. Our all divi plugins are fully compatible with the Divi user interface. So using our products is also super easy for customizing.
Friendly Support
We value our customers. Our all support member are so expert and also gives the customer priority first. Don't hesitate to contact us if you have any questions. We would be happy to answer all your questions.
Enhanced Performance
Divi has created a game-changing builder for website industries. We always follow Divi's main structure and also want to contribute in this area to create a new product that increases Divi's performance.
Create Beautiful Websites
We focused on the Design. Our products have nice demo designs which will increase your work efficiency. When we create a design we focus on trending and professionalism.
Extend with Ease
You can create your own design or change your existing design with your creativity. You have all control to extend the product.
Reasonable Pricing
We know firsthand how it feels to work with tight budgets. That's why we made our pricing as clear and upfront as possible.
Divi Default image module missing option fulfilled by divi image hover module.
250+ Hover Effects
Title Text
Content Text
Button
5 Types of Hover Category
Title Background
Content Background
Image overlay with background image
Image lightbox
Much More…
Multipurpose & Woocommerce Divi Child Theme DiviPro
DiviPro is a multipurpose Divi Child Theme. There are total 50 professional design pages, smooth animation and interactive hover effects. You definitley like this amazing child theme.
50+ Demo Pages
Custom Carousel Design
Custom Popup Section
Custom Tab design
5 Header design
7 Footer design
67+ Elements Design
Category Page Design
Vertical Header Design
Shortcode Functionality
One Click Demo features
Added More Layout In Future Update
What They're Saying
Customer Testimonials
"First of all, the team at DiviZoom is extraordinary. I manage a very large enterprise site in 57 countries and 11 languages and realized a major issue pretty late in the game. I reached out to support to see what we could do for a customization of the plugin. In less than 24 hours they released an update that had my request implemented at no charge. WOW! 25 years in this business and have never dealt with a company willing to do such a thing. I'll add, that the new functionality is a game changer for a lot of people, they added the dynamic content linking from Divi into thier fields, which when managing expansive multisite networks is a lifesaver. The plugin creates beautiful animated content, is easy to use, highly flexible and relatively light weight. I can't say enough good things about Divi Image Hover and the DiviZoom team. CUSTOMER FOR LIFE RIGHT HERE! Well done guys."
"Génial! Très simple d'installation et d'utilisation. Sans avoir à toucher au code on ajouter des fonctionnalités très sympas sur le site. Le service client est très compétent et super réactif. Un investissement que je ne regrette pas du tout! Awesome! Very easy to install and use. Without having to touch the code we add very nice features to the site. The customer service is very knowledgeable and super responsive. An investment that I do not regret at all!"
Samantha
"Hey Everyone! I just purchased the Divizoom Image Hover plugin yesterday and tried it out on a friend's home page. It definitely added an enhanced look and appeal to the site which I was grateful for because it literally took a few minutes to get going with it. And this is because I simply watch one of Divizoom's tutorial videos and walked through the process super easy. The thing that was most helpful and that gets me excited is Customer Service. In my business I am HUGE on providing customer service in EXCELLENCE! So I ran into an issue with the images being cut off at the head and it was truly a very simple fix but hey I didn't know what that fix was. I sent an email yesterday evening (remember I purchased and used it yesterday) and I received a response back this morning with the simple steps to fix the problem. They also included some images to help me visualize the area that I needed to make the adjustments in. I am SUPER PUMPED about this plugin. I actually purchased ALL three! For me its a great investment into my business and helps me steward my time more wisely by expediting the process of getting things done! BIG Thanks to Divizoom and to Elegant Themes Team for having them on this platform."
Willie Scott, Owner TKI Design and Printing, LLC.
"A responsive website built with great communication and support. Excellent design and really love my new website. I highly recommend Divizoom for anyone who wants to achieve a good-looking website."
"Great! Brilliant communication and prompt service."
"I recommend buying this off the developer if you can to better support their ongoing work with your purchase."
"This extension has a vast amount of animations and settings which is super valuable. The support team is quick and helpful. This extension should be in everyones toolbox."
Interactive, Super Fast and Scalable Design System
Bring Your Creative Web Designing Imaginations to life with Divizoom plugins and child themes – a complete package for every level of users. With its extraordinary features, now you can do stuff once possible only by professionals. To boost your power over the Divi theme, we have specifically developed our Divi Plugins/modules and child themes. We offer easily installable custom Divi plugins to save your time for a better look and features.
You can install our plugin with one click and will find a new module on your builder just like a regular plugin. Apart from this each of our plugins is supported by video tutorials and documentation.
Have a tour of our premium Divi Plugins that are created by expert Divizoom developers and designers. You can take a suitable copy to enhance the list of your module on your Divi builder.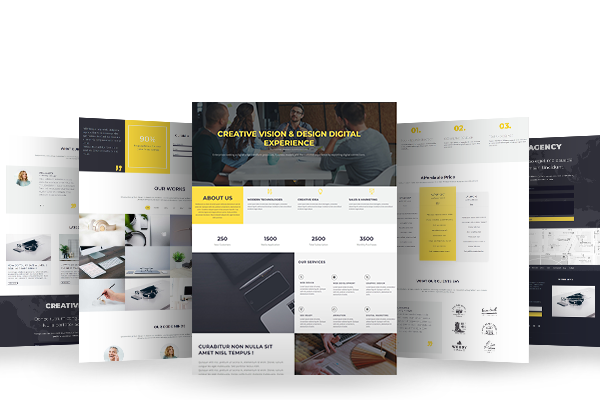 Behind each small commercial enterprise are a life, a family, and a passion. At Divizoom, our circle of relatives has an ardor for small businesses, conversion focussed design, and countless outdoor adventures.
We love the layout by means of day and explore by way of the weekend. We commenced Divizoom to assist other small businesses, support humans with large ideas, and sell all of the happy, adventurous, beautiful matters in life.
We know firsthand how it feels to work with tight budgets. That's why we made our pricing as clear and upfront as possible.